I started toying around with the idea of jumping back into the dating pool a few months ago. I looked up and realized: 30 was knocking on my door and I hadn't gone on an actual date in the better part of a decade.
In the aftermath of a Facebook post that spawned the Struggle of Being Single In LA post, I got various Facebook messages and phone calls encouraging me to expand my horizons, drop my preconceived notions and consider online dating.
So I did.
Back Story
My lack of dating experience in high school was the result of a perfect storm: I was a shy, chunky, church-going kid with a single mom who (1) forbade me from dating until I was 16, and (2) taught sex-ed. Granted, I broke the no-dating rule when I was 15 to hilariously disastrous results, but that's another story for another time.
This is the same woman who gave me a bunch of pamphlets that showed body parts infected with STDs in a bag full of condoms and fruit-flavored lube, then (after laughing at my horrified face) threatened to chop off my man-parts if I got a girl pregnant.
That scarring moment aside, it was just easier not to date: I had a rigorous academic curriculum with a 75 minute commute each way to and from school and no car, as well as my involvement in several different athletic and scholastic extra-curricular activities.
There was Girl #2 from the Unrelated Twins story that I occasionally hung out with, but that became a friend-zone situation early on.
When I was in college, dating was a distant sixth to classes, music production, extracurriculars, internships and various jobs. I did go on one date the summer before I started my senior year, but the girl was just in town for the summer for an internship.
Three weeks after graduation, I moved to LA. Realizing that I was now in a city full of vapid individuals, I focused my energy on building my career and growing my creative skills. Dating was the furthest thing from my mind.
Fast forward seven years, and here we are.
Process
Because I don't do anything half-way, I hit the ground running. I first downloaded three different dating apps: MELD, Coffee Meets Bagel, and Plenty Of Fish. Over the course of two weeks, I checked each one daily, often spending an hour or two per day searching for the Nina Mosley to my Darius Lovehall.
About a week into this experiment, I reactivated the OkCupid account I opened in 2011 (and closed two weeks later). During my previous attempt on this particular site, a girl messaged me in an aggressive manner, questioning my celibacy (as well as my sexuality), THEN tried to coerce me into asking her out.
The kicker of the situation: she wasn't even cute AND lived 90 minutes away. Suffice to say, I deactivated my account shortly thereafter.
The 2015 reactivation literally lasted 5 minutes.
Also, against my better judgement and with the encouragement of a friend, I tried Tinder. I gave it the old college try, but after swiping right approximately 900 times with maybe 2 left-swipes, I knew it wasn't the platform for me.
Maybe it works in other cities, but LA's Tinder culture is more for booty calls: something I'm not looking for.
Results
Unfortunately, there were very few qualifying prospects on these apps that were within a decent driving distance from me. All three apps kept suggesting women in Riverside and Orange County, both of which are a 90 minute drive in clear traffic.
I was fairly popular with the vanilla persuasion, but that's not really what I'm into.
Don't get me wrong: I am an equal opportunist that can find the beauty in any woman, regardless of race. However, if I had to describe the woman I see myself marrying, one word I'd use is melanin.
That being said, I was only matched twice: once on MELD and once on Coffee Meets Bagel. They were nice women, but I didn't feel like I connected well with either: the conversations were a bit forced and we didn't have much in common.
I actually went out with the girl I met on MELD. While I was surprisingly confident during our time together, she was super quiet and presumably nervous. I preplanned a bunch of topics to talk about, and we pretty much ran through them all in a matter of minutes.
Like I do with nearly every big decision, I thought long and hard about seeing her again. Ultimately, I decided against it: there just wasn't enough compatibility present between us to build anything on. She is a really nice girl, just not for me.
The other girl didn't make it past the messaging stage: sure, we had a few things (and friends) in common, but the conversation just fizzled out. It got to the point where I just got tired of small talk, and I just stopped replying..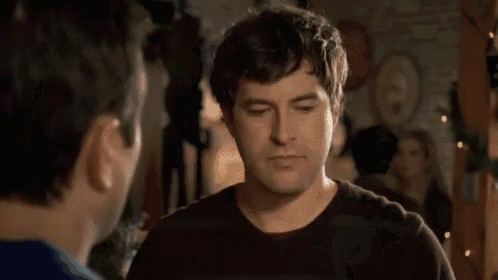 What this process has taught me
Lesson One: dating will bring your insecurities to the forefront. Dating is such a guessing game full of insecurity and fear: Does she like me? Is she seeing anyone else? Do I like her more than she likes me? Does she like me more than I like her? I'm not really feeling it; how do I let her know without hurting her feelings?
I had to constantly psych myself out of these insecurities at every turn.

Lesson Two: I'm picky when it comes to dating. I already knew this, but I must admit I'm eons better than I was in the past. As I've grown, my requirements have less to do with looks and more to do with how well our personalities and morals align. I've seen many relationships fail because they were built on looks (which fade) instead of friendship.
I am completely subscribed to the following mentality: I don't care if your appearance is a 10. If your personality is a 3… then you are a 3.
All I ask is that my partner is equally yoked: you love God and others, you are passionate about life and your role in it, we find each other attractive and we vibe well together. I'm completely aware that finding the perfect one is almost as likely as finding a full canteen in the Sahara, nor do I expect to, but I'd rather be forever single than stuck in a relationship with someone I dream of dropping an anvil on.
Lesson Three: I keep romanticizing the "day I meet my wife", when realistically it won't happen that way. My ideals have been tainted by romantic comedies and Disney flicks, not to mention the stories of how a few of my happily married friends and family members met their spouses.
I also have to admit: part of my motivation in pursuing online dating was the fact that I was kinda getting tired of being the third/fifth/seventh wheel. I love all of my friends in committed relationships and uplift their unions, but it can be hard sometimes when you're often the only single one in the room.
Would I do it Again?
Had you asked me a couple of weeks ago, it would have been an emphatic "no". Now, I'm not so sure.
It's taken years to deconstruct the various fairy tales in my head, but clearly I still have work to do: otherwise, I wouldn't have tried to find Mrs. Right in a two-week period.
Dating is like an entry-level position: the pay sucks, but the experience you'll gain may (or may not) pay off in the long run. As for me and where I am right now? Let's just say I'm taking a couple of weeks of vacation, weighing all of my options and revisiting the position with fresh eyes.
I have hope that I'll find my wife one day. Whether this includes online dating or not remains to be seen. All I know is this: I have to keep up the search.
Let the games begin.