One word: traffic.
I went to brunch this past Sunday with my boys Corey and Eric, who were visiting from my hometown of Chicago. We decided on M Street Kitchen in Santa Monica since it was close to the airport and their flights were leaving that afternoon. I'm not a brunch dude, but hey: I'd already stood in a line for 45 minutes to get into a club the night before (my first time after 7 years in LA), so why not?
We get there and after a 30 minute wait (which is pretty good for that area on a Sunday), we get seated at our table. A few minutes later, our waitress comes over to take our drink order. She's pretty cute: nice chocolate skin, beautiful smile, non-psycho demeanor. My mind takes note and files it away.
She comes back with our drinks and Eric asks if it was possible to change one of the TVs to the Blackhawks' game. She smiles and says she's from Chicago as well.
Cute and from my hometown? Duly noted.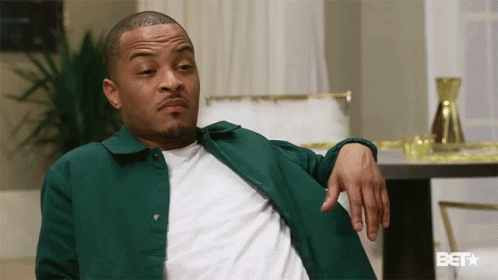 She leaves to tend to her other tables, and Corey suggests that I try to get her number sometime before we leave. I consider it: she's a beautiful woman who seems like a contributing member of society. Why not?
Then I remembered that we were in Santa Monica.

For those who aren't familiar with the LA area, I live and work in a part of town known as the Valley. Santa Monica is about 20-25 miles from both my home and my job. On a good day, that drive could take me 30-45 minutes. During rush hour? 90 minutes easily.
That's a long distance relationship.
The distance in miles isn't the issue: it's the drive time. In rural America, you can drive 20 miles in 20-30 minutes. In Chicago, it may take you 30-40. In Los Angeles, depending on which direction you're going, that drive could be anywhere from 30 minutes to 2 hours.
Our buddy Lauren shows up soon after, with a friend in tow whose name escapes me at the moment and will be referred to as Khaleesi for the purposes of this blog. Khaleesi lives in the cesspool of Drakkar Noir and broken dreams known as Venice. When she found out that I lived in the Valley, she looked at me like I was on an ASPCA commercial.
We disagreed on nearly everything under the sun, but the one thing we definitely agreed on: we stay away from cross-town dating as much as possible.
The combination of driving distance, unpredictable traffic and conflicting schedules makes cross-town dating difficult, if not downright impossible. I have friends on that side of town that I haven't seen in months. I've hit wall-to-wall traffic at 2am in different parts of the city on more than one occasion.
It's hard enough just to find a single, attractive, sane woman in Los Angeles with the same morals and values that hasn't put me in the friend zone… or even worse, the "brother zone".
To be completely honest, I've put some ladies there as well. There's more to compatibility than just looks. But, I digress.
If I were to meet my dream woman and she just so happened to live in that part of town, I'd try my best to make it work. Realistically we'd probably only see each other on weekends, or on select weeknights in central locations when our schedules permit. Meet me halfway so I know it's real.
Is it possible that I'm missing out on my future wife with this thought process? Maybe. With everything going on in my life right now, traffic is the last thing I need to worry about. It's also equally as possible that my future wife doesn't even live in Los Angeles. I'm not under the illusion that there is only one person out there in the world that was created especially for me.
Love is a choice, not a magical feeling. The Bible says "He who finds a wife finds a good thing And obtains favor from the LORD." That means I literally have to find her.
But guess where I won't be looking?