I've been on a journey over the last few months to growing as a human and businessman, which includes building better habits. I came across this video by Mike of Cajun Koi Academy that talks about a system that you can use to build any habit: the Triple Two System:
To start, you pick a habit you want to accomplish and break it down into 3 steps: two minutes, two days, two years.
Two Minutes
Break the habit down into a 2-minute task. This allows you to establish the habit before expanding on it.
For the first week or so, commit to only do the habit for 2 minutes, and then stop and continue with your day. Once you've gotten in the habit, you can expand the timing as needed.
Mike also has a video on 2-minute hacks to beat procrastination, in case that's one of the things you need to work on.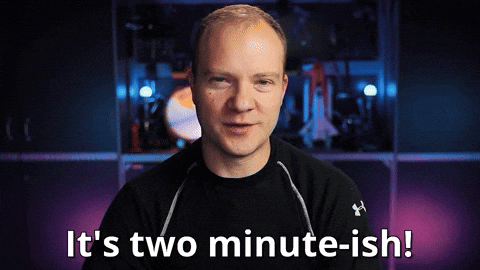 Two Days
Never miss a habit for 2 days in a row. Past that, it's very easy to extend that to 3 or 4 days (and eventually giving up).
Life happens, so forgive yourself if you miss 1 day, but get back on it the next day. Being consistent > trying to be perfect.
Two Years
Stick with the habit for 2 years. According to Mike, it's long enough to see meaningful progress but short enough to not overwhelm you.
Everyone is different, so feel free to switch up the recipe to your liking once you get started. But the key is just that: get started.