In a space and time where everything is seemingly in chaos, it's very important to find and maintain some form of serenity in our lives. Whether your safe space is alone with a book, or out to dinner with friends, relaxing on the couch, or chasing a goal that you've been procrastinating on, it is essential to your health and overall wellbeing to periodically get back to your center, find peace in it, and remind yourself why you're here on earth.
I freely admit that it's been way too long since I've maintained regular posts on this site. While I can't say that it'll every be reactivated at the same capacity it was, I do want it to be a safe space for people to learn and grow: where I can share what I've learned about life, my career, and anything else that can help others.
So I took some time today and did a little spring cleaning: replaced all the inactive GIFs, removed some irrelevant posts, and did an overhaul of the site flow.
It took longer than expected, but I'm pleased with the results.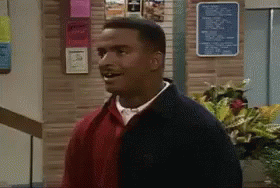 So I challenge everyone to take a moment and check in with yourself. If you're good, keep killing it. If you're not, figure out what needs to be done in order to get there.
And above all… find your serenity.